MPH student Nargis Faizy spent her summer working to improve care for elderly Rhode Islanders.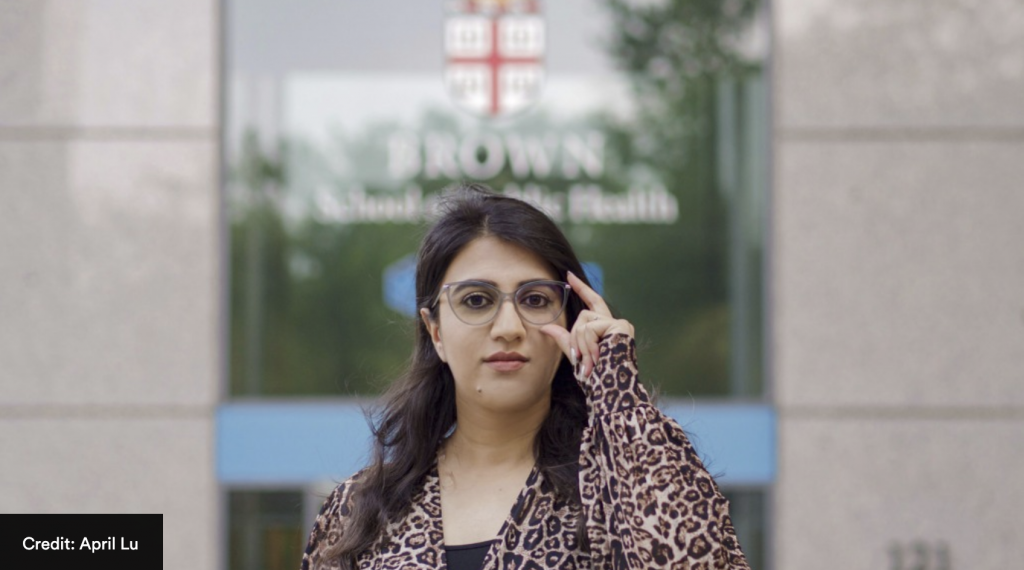 Before coming to Brown, Nargis Faizy witnessed up close how challenges like health literacy, and gender and economic disparities within Afghanistan's health system impact vulnerable populations. With a background in business and economics from Asian University for Women, Nargis felt a natural pull towards public health. "Seeing my own parents, who were dealing with different kinds of health issues well as other populations in my own community, aligned with my long-term goal to help work for health equity and social justice, and inspired my transition from economics to public health," Nargis said.
For her summer Applied Practice Experience for Brown's MPH program, Nargis took on a role improving the health care experiences of older adults, a group that constantly encounters health care accessibility issues and insufficient caregiving support. As a research assistant at CareLink Rhode Island, a collaborative network of nonprofit partners diligently working to secure high-quality health care standards for older adults, Nargis had a chance to help some of the most vulnerable in our society.

Nargis' work for CareLink involves updating and refining existing data to establish a consistent approach to gathering outpatient information. She reviews reports and electronic medical records for omissions, inputs new data using standardized terminology for precision and retrieval, and manages fax requests to various practices and a tracking system for information requests. Nargis believes that a streamlined outpatient system can smooth health service access for seniors, offering hope for those in need. "I see them come here for help," Nargis said, "and they look happy and relieved, making me feel like I'm part of making positive changes."
Her time at CareLink has been nothing short of transformative for Nargis. "Contacting different providers has greatly enhanced my communication skills," she said, "I've also learned a lot from the professionals and practitioners about navigating the providers' network and how they are helping vulnerable populations." Although her APE project is just a mini step, Nargis is full of hope and confidence in her ability to reach her goal of becoming a health professional who advocates for health equity, particularly among marginalized communities.
In the future, Nargis expects to be more engaged in community-based work where she can interact directly with immigrants and refugees from developing countries. "My goal for the future is to work for health equity and social justice for vulnerable groups, including refugees, immigrants, and women," she said. "I would like to advocate for policies that promote health and well-being for underserved populations." Nargis says she is glad to have spent her summer with CareLink, growing her skills and learning more about our health care system. "I am grateful for this opportunity. I hope to share my knowledge in the future by bringing positive changes for my own country one day."
Source: https://sph.brown.edu/news/2023-08-29/nargis-faizy