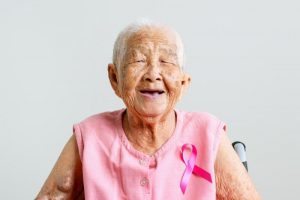 October is National Breast Cancer Awareness Month. Breast cancer is one of the most common forms of cancer in the United States, and older adults are especially vulnerable to the challenges of prevention, enduring the disease, and treatment.
Healthcare experts emphasize the critical need for proactive breast cancer detection. Regularly self-examine and promptly consult your healthcare provider if you have any worries. Maintain a vigilant approach by scheduling annual check-ups and mammograms.
To name a few, the following can also help decrease your risk of developing breast cancer:
-Limit alcohol.
-Don't smoke.
-Control your weight.
-Be physically active.
Click here for more information on things like prevention and other breast cancer related resources.
Source: New York State Office for the Aging